I love making this podcast and gladly do it for free but your support can help me take my work to strange new places – like an apartment that isn't crawling with silverfish. That would be awesome.
There are three ways you can donate!
We've got GoFundMe for one time donations.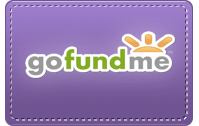 And Patreon for recurring donations.